Virgin Galactic To Take Its First Commercial Spaceflight
Virgin Galactic is set to take its first commercial spaceflight this week. With a successful mission, the company hopes to have regular monthly spaceflights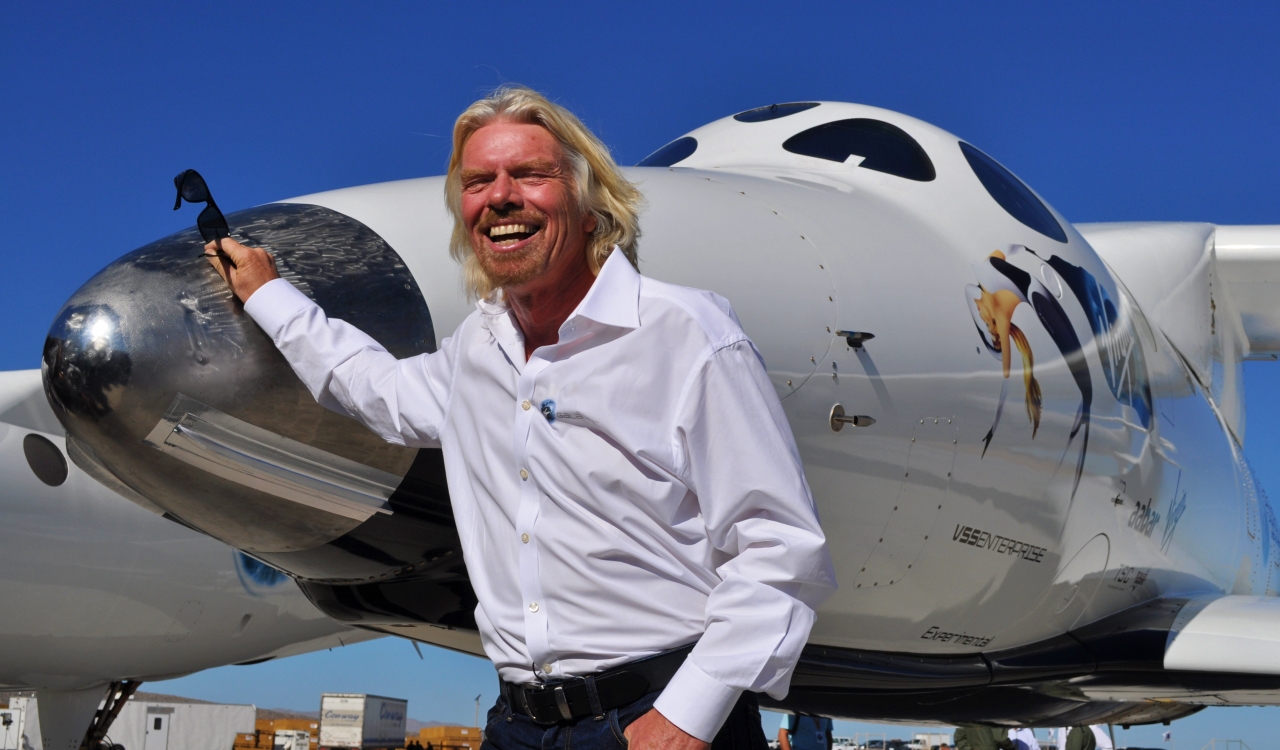 Virgin Galactic, the space division of Richard Branson's Virgin Group, will be taking its first spaceflight this week. The "Galactic 01" mission is expected to take place on June 29th. It will be the company's first fully commercial spaceflight, which is a pretty big deal for them.
Branson is trying to keep up with Amazon founder Jeff Bezos' Blue Origin, which has already gone into space. Bezos himself even went up just to make it clear that he believes in the safety of his rockets. Of course, both are playing catch-up with the Elon Musk-owned SpaceX.
While the Tesla Corporation has helped to make Musk an incredibly rich man, SpaceX had often lost money as it has grown. Sure, investors have been helping to cover the costs along with Musk himself. However, they eventually found their footing.
Due to the billions of dollars that they make off NASA contracts, SpaceX has become the most profitable space company in the world. Bezos & Branson are hoping their companies can reach similar profit margins. Unlike SpaceX, however, both are heavily focusing on space tourism over technological innovations.
Virgin Galactic might be focused on space tourism, but the Virgin Group itself has been heavily innovative in the tech field. Therefore, it is likely they eventually focus on space tourism and space tech innovation in the future.
Virgin Galactic Announces Its Galactic 01 Mission Crew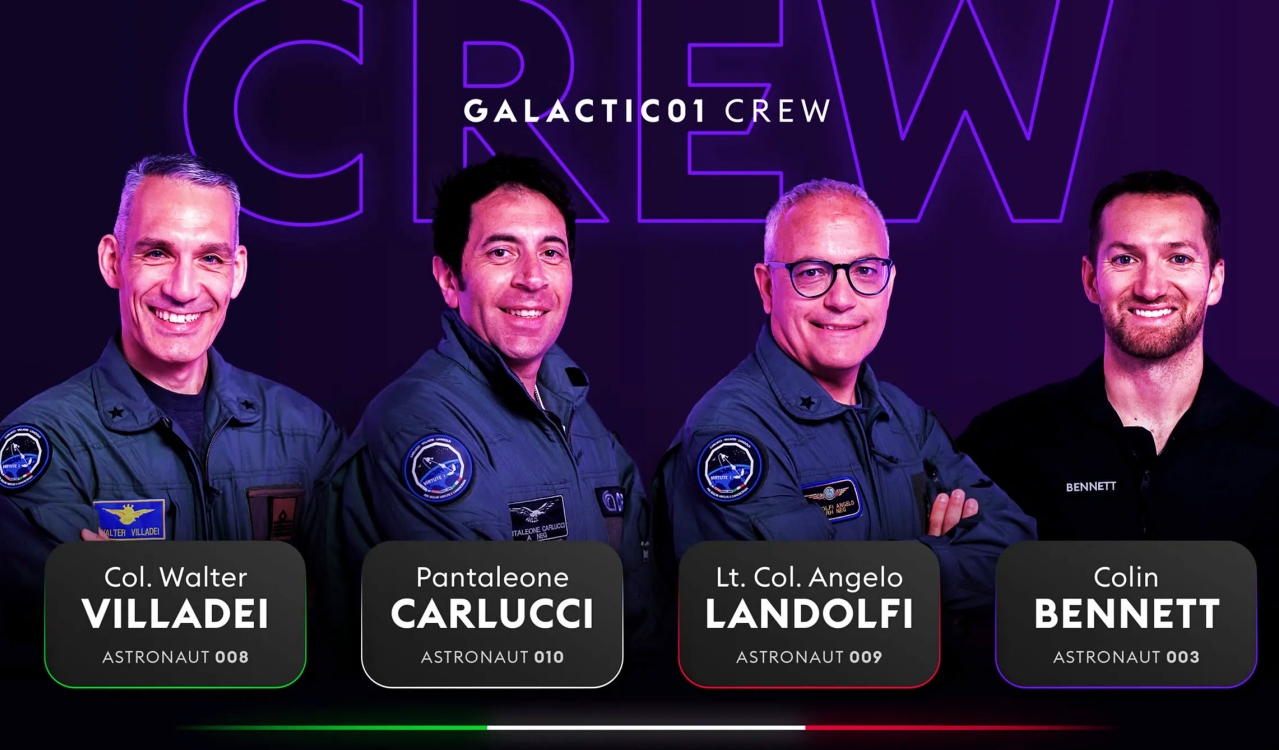 Virgin Galactic announced the crew for their first spaceflight on Monday, which will mark them down as pioneers for the Virgin brand. Those taking flight include:
Michael Masucci – Former U.S. Air Force Lietenant Colonel
Kelly Latimer – U.S. Military Pilot
Jameel Janjua – U.S. Military Pilot
Colin Bennett – Virgin Galactic's Lead Astronaut Instructor
Walter Villadei – Italian Air Force
Angelo Landolfi – Italian Air Force
Pantaleone Carlucci – Pilot & National Research Council of Italy's Technical Engineer
Virgin is hoping for a successful mission, as it will allow them to start offering commercial spaceflights relatively soon.
The plan for the crew is to conduct a series of suborbital science experiments during their 90-minute spaceflight. One experiment will be using equipment to measure cosmic radiation. Another will be studying various microgravity conditions.
The cabin of the SpaceShipTwo vehicle, VSS Unity, is a rocket-powered spaceplane that will house the Virgin Galactic passengers. This will be converted into what can only be described as a suborbital science laboratory to conduct these experiments.
Masucci will be the pilot of the VSS Unity, which makes sense due to his Air Force experience. Latimer & Janjua will be flying the VMS Eve, which is the mothership that will be carrying the Unity into space.
The company is hoping this will be the first of many spaceflights to come. In fact, they have already tentatively scheduled their "Galactic 02" mission for some time this August. Afterward, they want to be able to do monthly spaceflights. Of course, all of this is pending until their first mission is completed successfully.
Virgin's Deal With The Italian Air Force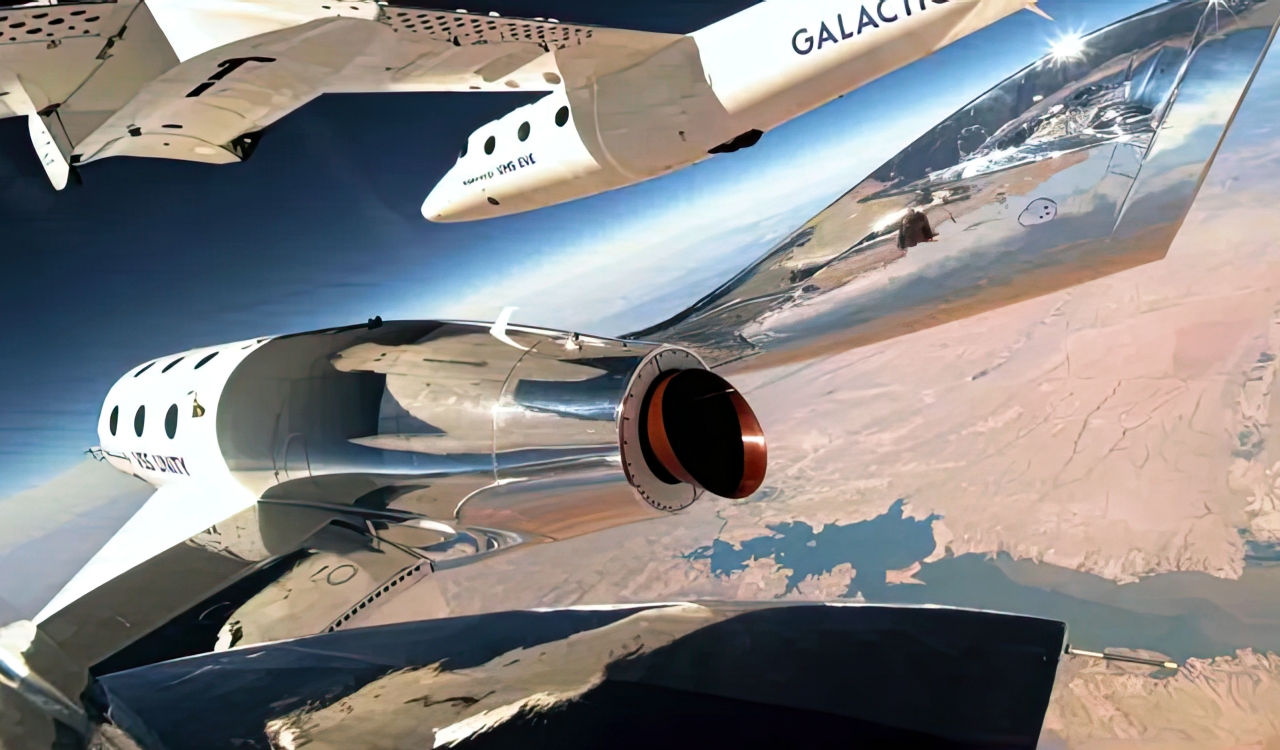 Virgin Galactic's crew is noticeably quite Italian, isn't it? Well, that is not something random. Rather, this was planned out for a while. Back in 2019, Virgin signed a contract for this research mission with the Italian Air Force.
At the time, they estimated that their first spaceflight would take place by late 2020 or early 2021 at the latest. However, a lot of things got in the way of this. First was the supply chain issues that several companies began to experience around the same time.
On top of this, labor constraints played a big part in the delay. Keep in mind, we also had a global pandemic known as COVID-19, which hit Italy incredibly hard. On top of this, the United States Federal Aviation Administration grounded all Virgin Galactic flights in late 2021 until they completed an investigation into technical issues.
Apparently, some tech issues popped up during the Unity 22 Mission, which carried Branson himself. They had a successful test flight back in May, which was the company's first crewed mission in nearly two years.
Sadly, Virgin has a history of bad space-based ventures. Virgin Orbit, the company's service for launching small commercial satellites, filed for bankruptcy earlier this year. This was after they were unable to secure additional funding for just two months after their failed mission in Cornwall, UK.
While some claim that putting Virgin Orbit as a branch under Virgin Galactic would be best, this can only happen after a series of successes for the Virgin Galactic team first. Everything space-related for Virgin likely comes down entirely to the success of the Galactic 01 Mission.