The 40 Worst Celebrity Baby Names
You named your baby what? Here are the 40 Worst Celebrity Baby Names.
You named your baby what? Off-the-wall celebrity baby names like Moon Unit and Dweezil Zappa may make you chuckle and shake your head, but some might say father Frank went over the top when he named his daughter Diva Thin Muffin Pigeen.
Whether for fun, ego or shock value, these youngsters will carry their monikers forever. What's in a name, you say? Apparently, either a ton of thought with hidden familial meaning or no thought at all.
Here are our picks for the worst celebrity baby names:
40.) Tu Morrow
She is the daughter of Rob Morrow, and her actual name is "Tu" while her surname is "Morrow." It reminds you of that song about tomorrow in the movie Annie. Hopefully, the kid likes the song, because it's a perfect tune for serenading, and she is going to be hearing a lot of it. The fact that the parents of this child didn't deem it necessary to come up with another name makes it one of the worst celebrity baby names.
Here's another fun fact: Tu isn't the only one in the family to have a unique first and last name that comes together to form a word. "It's a tradition," said Morrow, whose wife is named Debbon Ayer. "She is debonaire!"
Parents: Rob Morrow, Debbon Ayer
39.) Zuma Nesta Rock
"Zuma" is the name of a beach in Malibu and also the name of a computer game, which are the only two cool things about this name.
What makes this name one of the worst celebrity baby names is the fact that the name "Zuma" is also the diminutive form of a term for a bad gastrointestinal condition.
Parents: Gwen Stefani, Gavin Rossdale
38.) Pilot Inspektor
Speaking of job descriptions, Pilot Inspektor isn't even a real job. Neither is pilot inspector, for that matter. Plane inspector is a real job, but that's like two steps above DMV worker in the glamor department.
According to legend/the internet, Jason Lee and actress Beth Weisgraf came up with the name after hearing the song "He's Simple, He's Dumb, He's the Pilot" by indie rock band Grandaddy. That track "absolutely blew my mind when I first heard it," Lee said.
Parents: Jason Lee, Beth Riesgraf
37.) Jermajesty
Bad puns and awkward plays on language really should just be avoided at all costs. Jermajesty sounds like the name of a really bad self-produced hip-hop album, like you tried to incorporate your name into something regal.
What you got is a name that sounds like Tony Montana addressing the Queen of England.
Parents: Jermaine Jackson, Alejandra Genevieve Oaziaza
36.) Bronx Mowgli
It's like some bad Disney remake of The Jungle Book.
But instead of chilling in some Indian jungle with Baloo, Mowgli somehow transports to New York and must learn how to survive in the urban jungle.
Parents: Ashlee Simpson, Pete Wentz
35.) Kyd
Perhaps David Duchovny and Téa Leoni were taking a stand against the trend of unique celebrity baby names when they decided to name their son Kyd. While the spelling is unique, this baby name is ironically common.
So common, in fact, that his parents don't even have to try very hard to remember it. "Hey, kid. I mean, Kyd." Whatever their reasoning, apparently Kyd does not appreciate the name and insists on going by his middle name, Miller.
Parents: David Duchovny, Téa Leoni
34.) Apple
It almost doesn't seem fair to make fun of this, especially when considered against other celebrity baby names like "Princess Tiaami" and "Audio Science." But come to think of it, why would you name your child a fruit? Fruit just doesn't sound creative or cute.
It would have sounded a bit better if the last name was Martini so you have a name that sounds something like "apple martini." Sounds sweet.
Parents: Chris Martin, Gwyneth Paltrow
33.) Audio Science
Audio Science — let that sink in a bit. The A Knight's Tale and 40 Days and 40 Nights star named her now seven-year-old Audio Science, saying, "We wanted a word, not a name, so my boyfriend read through the dictionary three or four times.We were going to call him Science, but thought it might get shortened to Sci, as in Simon."
Parents: Shannyn Sossamon, Dallas Clayton
32.) North West
It's no surprise that one of the greatest minds and eccentric personalities in music would give his child a name like North West. This is one of those celebrity baby names that makes you speculate on what exactly was in the mind of the person who chose the name.
How do you explain naming your child after a direction?
Parents: Kim Kardashian, Kanye West
31.) Kal-El Coppola
Do celebrities actually think their children have superpowers? We can't help but wonder with the name Nicolas Cage chose for his son.
Nicolas Cage's four-year-old son is named after Superman's Krypton name. Kal-El has no choice but to either become so strong he fits into his name or go entirely in the opposite direction.
Parents: Nicolas Cage, Alice Kim
30.) Moxie CrimeFighter Jillette
Penn Jillette and wife EZ (Emily Zolten) named their daughter Moxie CrimeFighter because they wanted her to stand out, be unique, have a middle name and not blend in with 20 other kids named Mary. If you have Moxie, you have spunk and energy and are cool. You're even cooler if you are a crime fighter.
So chances are Moxie CrimeFighter will grow up to be a super cool kid who's a super-cool heroine on the side — after she finishes her algebra.
Parents: Penn Jillette, Emily Zolten
29.) Diva Thin Muffin Pigeen Zappa
There must be a reason father Frank Zappa named his daughter after what sounds like a cross between a Girl Scout cookie and a breakfast food. But it's Frank Zappa.
His older kids are Moon Unit, Dweezil and Ahmet. Diva may have been a vocal child, but only the man knows why he'd saddle her with secondary names like Thin Muffin and Pigeen. Maybe he misspelled Pigeon?
Parents: Frank Zappa, Gail Zappa
28.) Mars Merkaba Thedford
With a name reminiscent of a candy bar, Mars Merkaba, born at home in 2009, is the daughter of four-time Grammy winner Erykah Badu and rapper Jay Electronica. The couple co-parents the toddler, although their relationship is reportedly kaput.
Mars's eclectic mother has two older children. Son Seven Sirius Benjamin with Andre 3000 was born in 1997. Her daughter, Puma Sabti Curry, with rapper The D.O.C. was born in 2004.
Parents: Erykah Bahdu, Jay Electronica
27.) Little Pixie Frou-Frou Geldof
Little Pixie Geldof, youngest daughter of rock icon Bob Geldof and the late Paula Yates, seems to have dropped the Frou-Frou and Little to just be another little pixie modeling in London.
Unusual names run in the family. Her older sisters are Trixibelle and Peaches, and she has a younger half-sister, Heavenly Hiraani Tiger Lily, who was adopted by Geldof after she was orphaned by the death of Yates and father Michael Hutchence.
Parents: Bob Geldof, Paula Yates
26.) Nakoa-Wolf Manakauapo Namakaeha Momoa
Four names, how many syllables? How does he spell his name in school?
The former Lisa Bonet, now Lilakoi Moon, and partner Jason Momoa's son, Nokoa-Wolf, born in 2009, hasn't reached school-age yet, but he will likely be a master linguist by the time he's six with a name as complicated as his. At least Momoa is easy to say.
Parents: Lisa Bonet, Jason Momoa
25.) Jagger Snow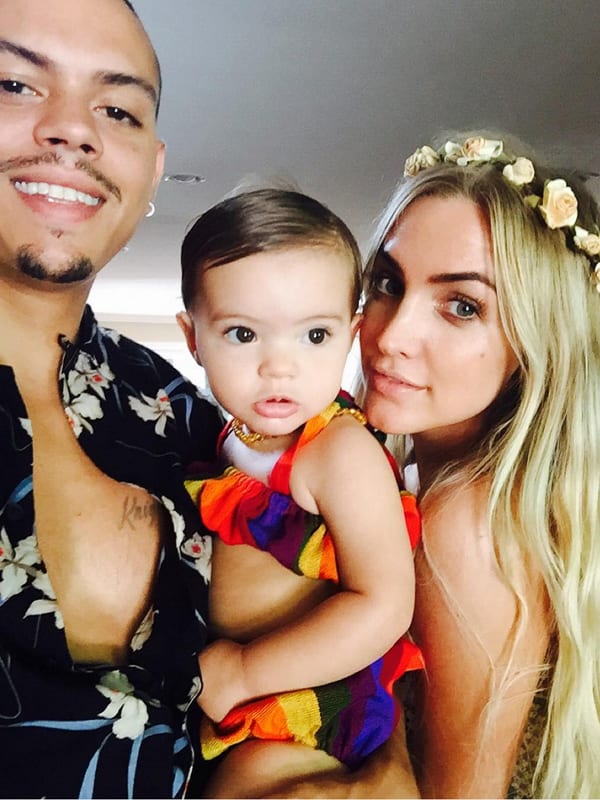 The name of Ashlee Simpson's next son — with current husband Evan Ross — would follow suit.
The couple welcomed their daughter in 2015 and gifted her with a very unique name that nodded to her musical roots (she's Diana Ross' granddaughter, after all): Jagger Snow.
Parents: Ashlee Simpson, Evan Ross
24.) Rainbow Aurora
Holly Madison of The Girls Next Door is known for her glitz and glamour, and she used the same panache when naming her baby girl in 2013.
As Madison tells it, adorable little Rainbow Aurora was named after a girl Madison knew (and was jealous of) in school. Despite what the haters had to say, Madison stood behind her daughter's ultra-unique name choice.
Parents: Pasquale Rotella, Holly Madison
23.) Apollo Bowie Flynn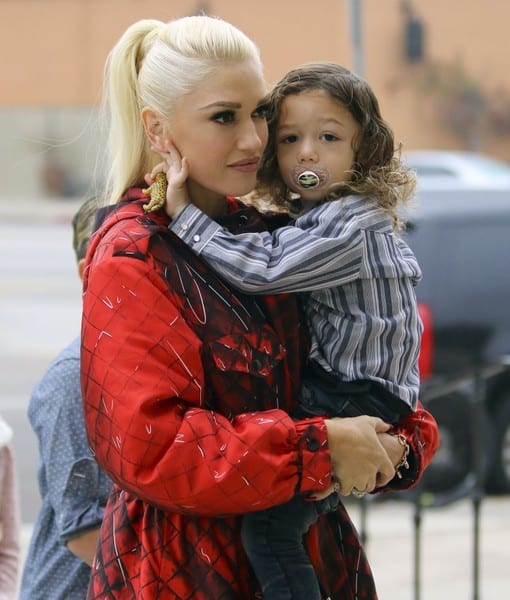 Before David Bowie's death in 2016, Gwen Stefani and Gavin Rossdale got a jump on paying homage to the rock legend, naming their third son Apollo Bowie Flynn in 2014.
However, the tribute may have been entirely accidental, as Rossdale tweeted that Bowie and Flynn were actually the couple's mothers' maiden names. Chalk that one up to a clever coincidence.
Parents: Gwen Stefani, Gavin Rossdale
22.) Blue Ivy
There have been several rumors as to why Beyoncé and Jay-Z named their daughter Blue Ivy, but we know both singers have a fondness for the color blue.
As far as her middle name, Ivy stands for the Roman numeral IV, or four, which is Beyoncé's birthday (September 4), Jay-Z's birthday (December 4) and their anniversary date (April 4).
Parents: Beyonce, Jay Z
21.) Rocket, Poppy Honey, Daisy Boo, and Petal Blossom Rainbow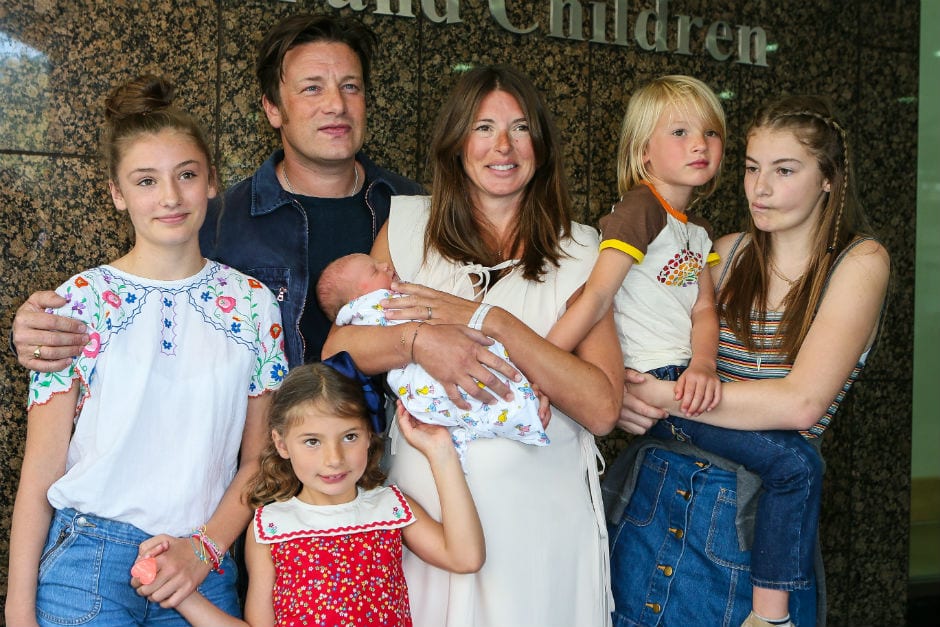 Leave it to a renowned chef to bring plant-based names to the table when naming his children. Jamie Oliver and his wife, Jools, named their son River Rocket (rocket is the common British word for arugula) and their daughters Poppy, Daisy and Petal.
In fact, all of those plants are edible or have edible parts. Maybe the kids will grow up to be star chefs too?
Parents: Jamie Oliver, Jools Oliver
20.) Ace Knute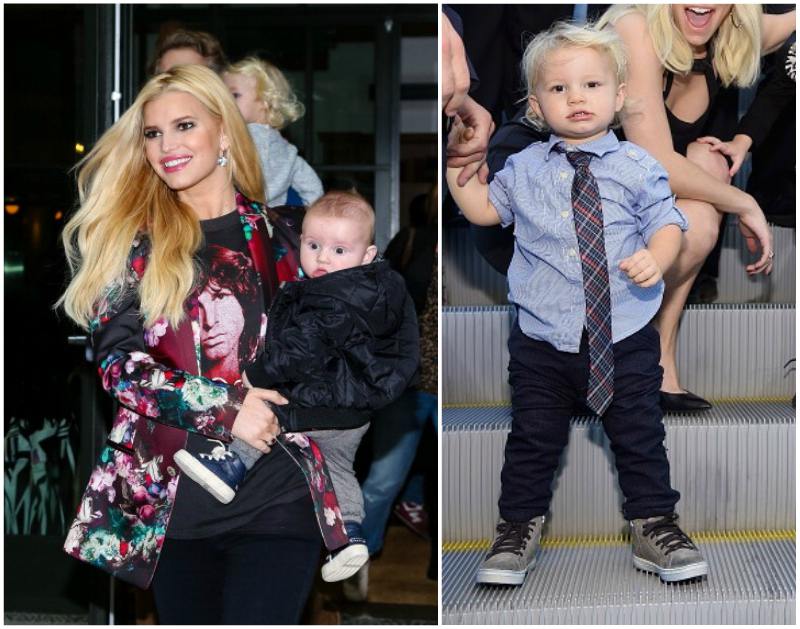 What's the story behind the name? Well, Ace means "a person who excels at something." It also sounds like the name of a pro athlete in the making, which is perfect since Eric Johnson is a former NFL star.
Knute is a family name. It's Norwegian and honors Johnson's paternal grandfather, Knute Johnson. It's also the name of football legend Knute Rockne.
Parents: Jessica Simpson, Eric Johnson
19.) Sno FilmOn Dot Com Cozart
Rapper Chief Keef, who also goes by the names Keith Cozart and "Sosa," opted to name his newborn son this mouthful — Sno FilmOn Dot Com Cozart. It was to promote his album release in September 2015.
We are going to look on the bright side with this one and celebrate the fact that young Sno has plenty of nicknames to choose from.
Parents: Chief Keef
18.) Zola Ivy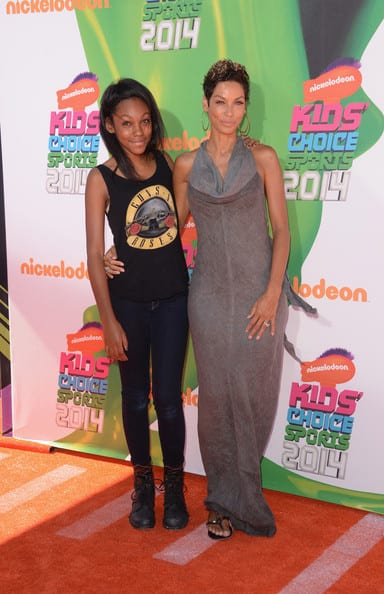 Parents Eddie Murphy and Nicole Mitchell created another name that flows nicely.
It's an unexpected combination. Eddie Murphy's other kids include Bella Zahra, Shayne Audra, Brea and Angel Iris Murphy Brown (the last was with Spice Girl Melanie Brown, aka Mel B, aka Scary Spice).
Parents: Eddie Murphy, Nicole Mitchell
17.) Ode Mountain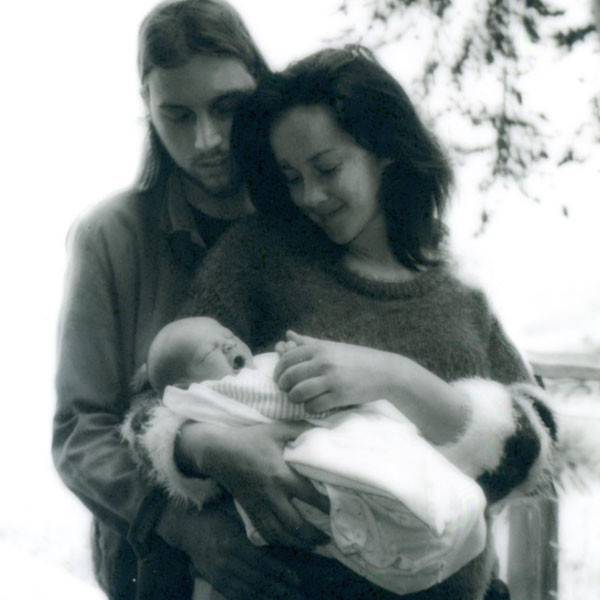 What else would you expect from the passionate Hunger Games star Jena Malone? Malone welcomed her son with her boyfriend, photographer Ethan DeLorenzo, in 2016 and named the little guy Ode Mountain DeLorenzo Malone.
Malone hasn't revealed the inspiration for her son's name yet, though we think it makes a great "ode" to nature.
Parents: Jena Malone, Ethan DeLorenzo
16.) Elsie Otter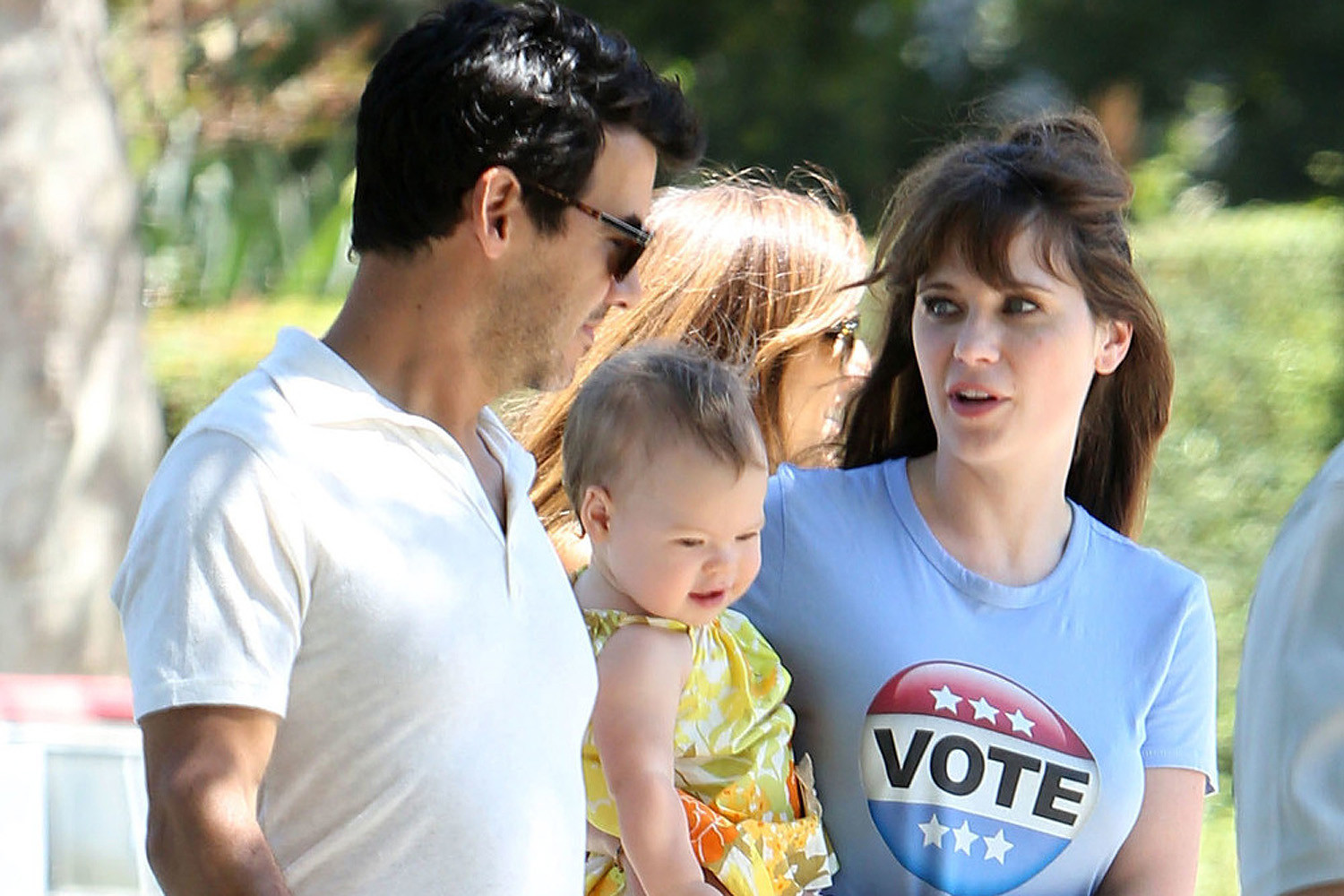 Zooey Deschanel is nothing if not quirky, and we wouldn't expect anything else from her choice in a baby name. Deschanel made the big name drop three months after giving birth to her daughter: She and her producer husband, Jacob Pechenik, named her Elsie Otter.
Say the name a few times fast, and you might catch that it's a play on "sea otter," which Deschanel confirmed was the true inspiration for her daughter's offbeat name.
Parents: Zooey Deschanel, Jacob Pechenik
15.) Heiress Harris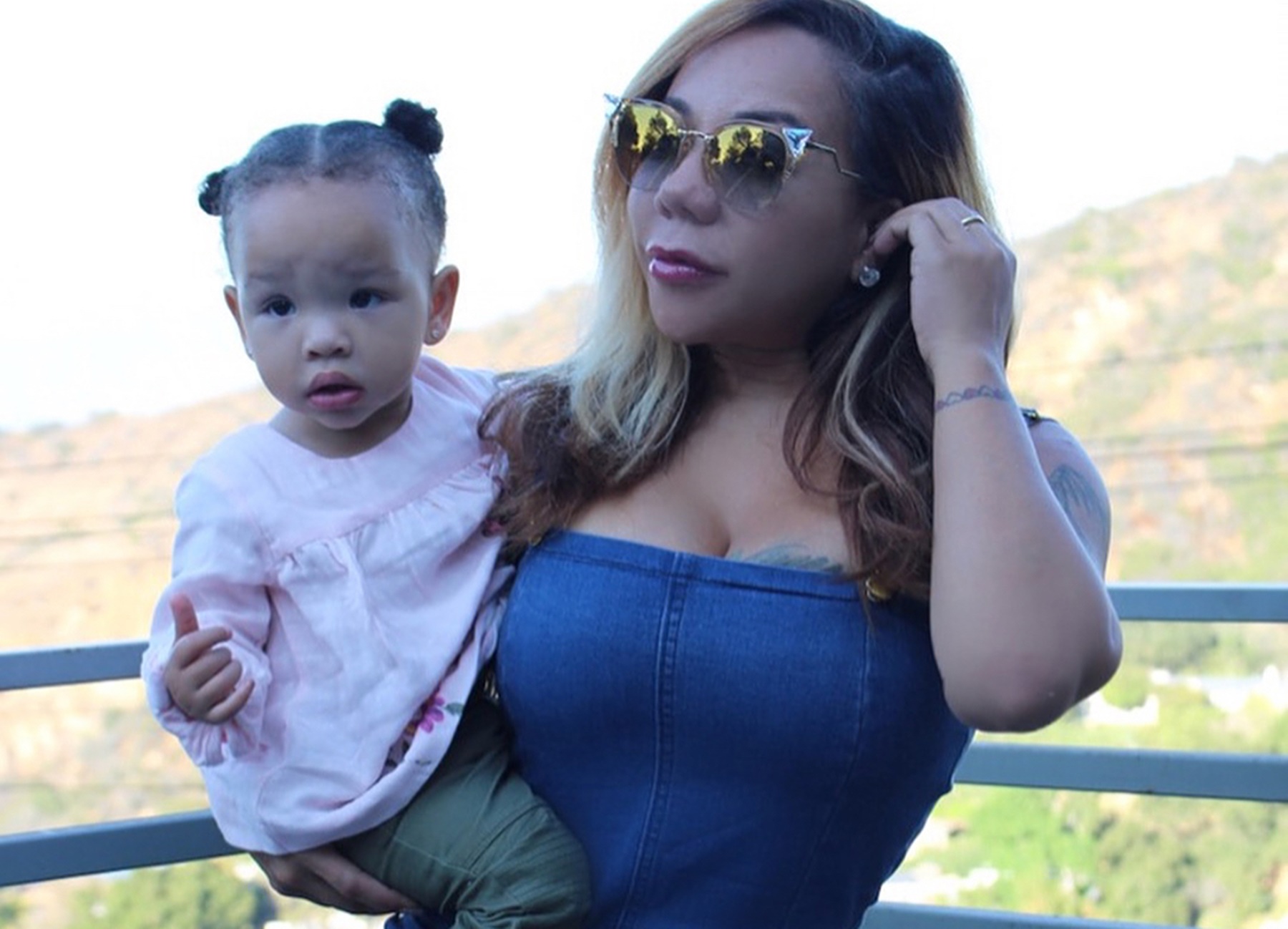 The couple waited over a week before they shared the unique name of their baby girl: Heiress. TI announced the name by posting this sweet photo of her "newest Blessing" as T.I. fed his newborn daughter.
That's a tongue twister! But luckily, this little girl is so cute.
Parents: T.I., Tameka Cottle
14.) Seargeoh Stallone
Sylvester Stallone picked this off-spelling of Sergio long before the current "creative" spelling fad started.
He wanted to establish himself in the film industry. Unfortunately, he did not succeed to remain in Hollywood. He, however, got featured on Rocky II.
Parents: Sylvester Stallone, Sasha Czack
13.) Rocket Zot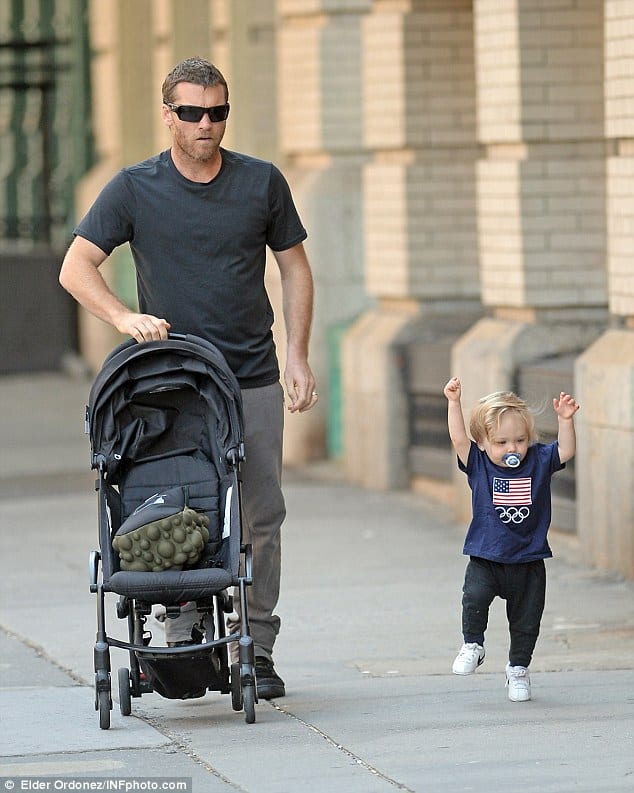 Avatar star Sam Worthington's baby name choice for his first child with wife Lara Bingle Worthington came out of left field. In 2015, the couple named their baby boy Rocket Zot — just because they liked the way it sounded.
Rocket was a fun first name the Worthingtons choose at random, and Zot was Bingle Worthington's late father's nickname.
Parents: Sam Worthington, Lara Bingle Worthington
12.) Blue Angel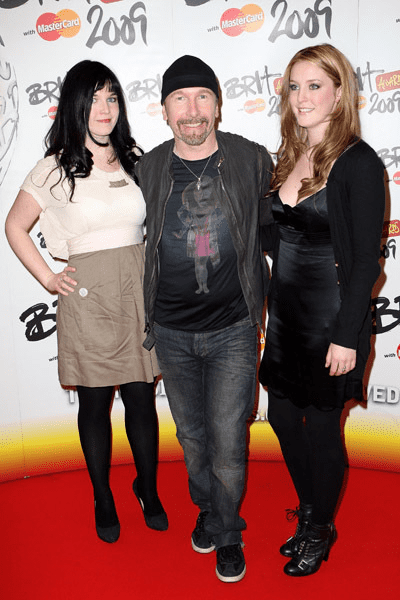 U2's persistently knit-capped guitarist had three children with former wife Aislinn O'Sullivan: Hollie, Arran and daughter Blue Angel.
Is she named after the famous blue and yellow U.S. Navy flying acrobatic squadron planes? Is she named after the cabaret from the 1930 Marlene Dietrich film of the same title?
Parents: The Edge, Aislinn O'Sullivan
11.) Bear Blu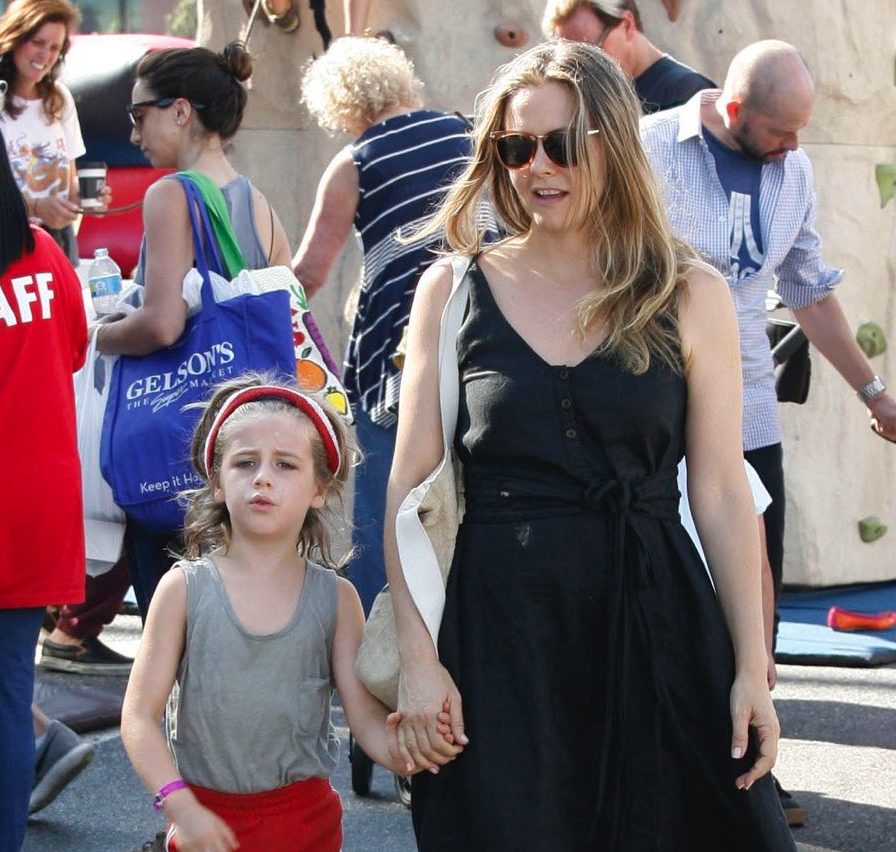 Alicia Silverstone is one of three celebs with a son named Bear (Jamie Oliver and Kate Winslet are the other two). The public, however, is so far not impressed with this animal name.
Only 83 kids were given it here in the United States.
Parents: Alicia Silverstone, Christopher Jarecki
10.) Bluebell Madonna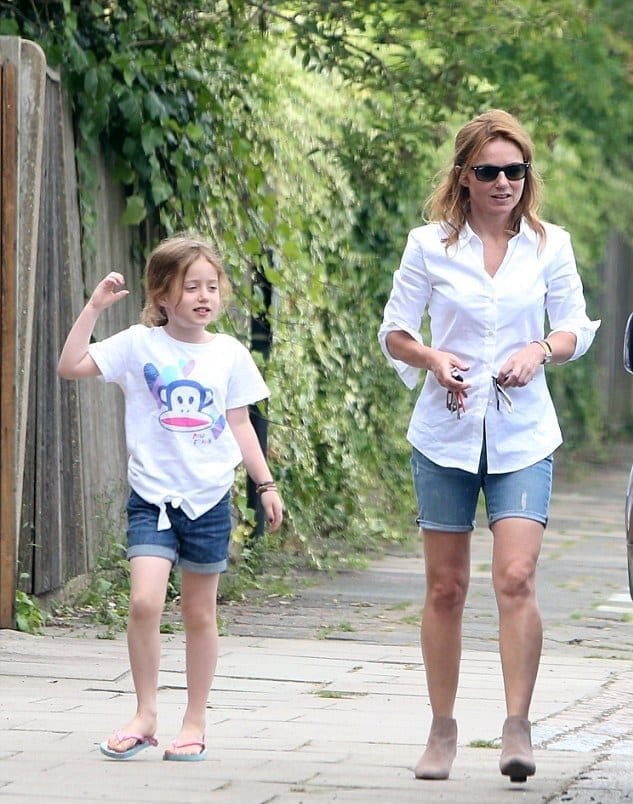 Back in the late '90s, the Spice Girls were known for their shrinking hemlines and get-up-and-move music. These days, though, many of the Spice Girls have taken on a new role: mom.
Geri Halliwell (Ginger Spice) is no exception, and her daughter's name, Bluebell Madonna, pays homage to both beautiful flowers and music.
Parents: Geri Halliwell
9.) Cricket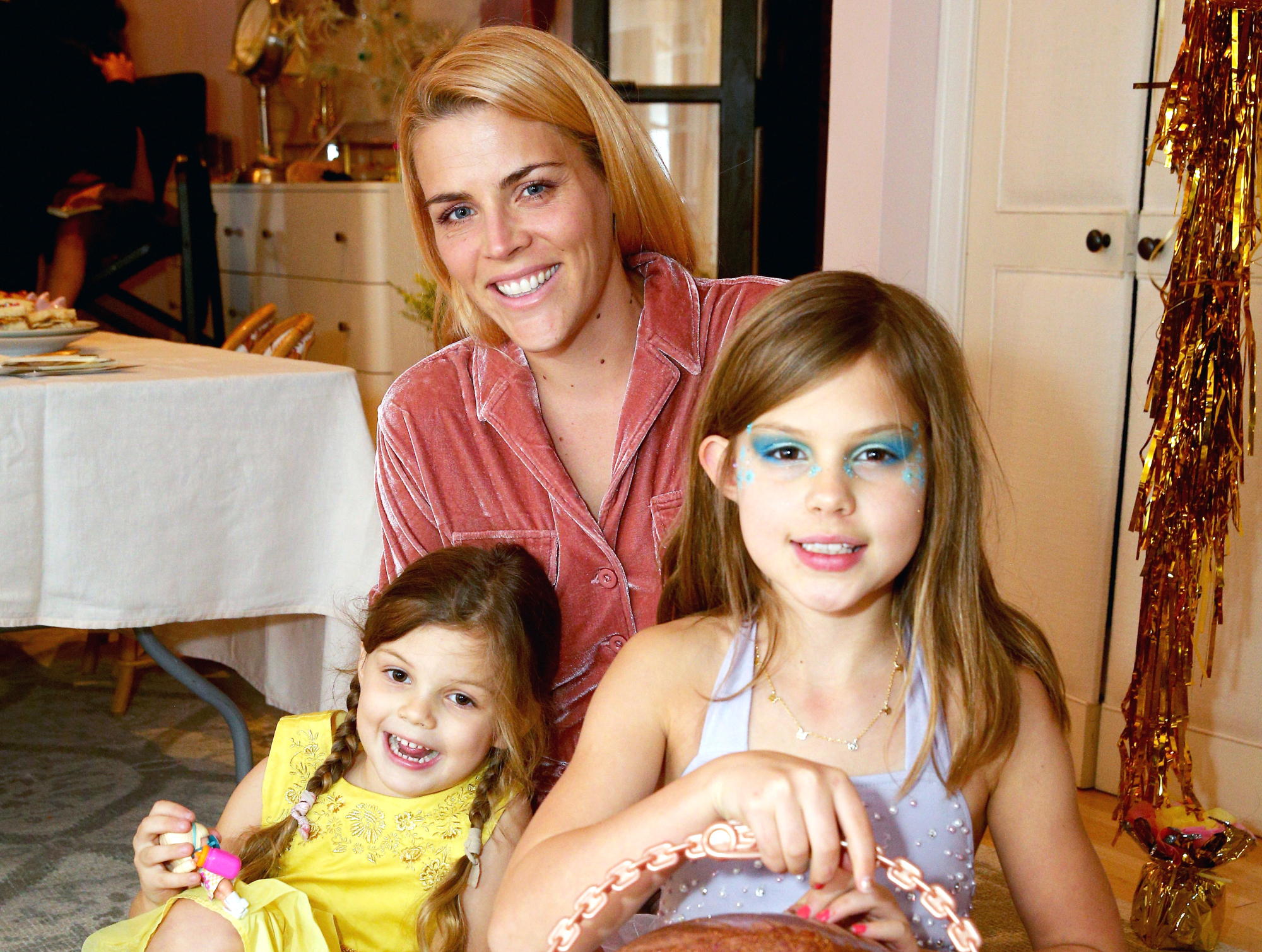 Clearly, Busy Philipps likes animals.
She named her first daughter Birdie, and her second daughter after the chirpy summer bug.
Parents: Busy Philipps
8.) Aurelius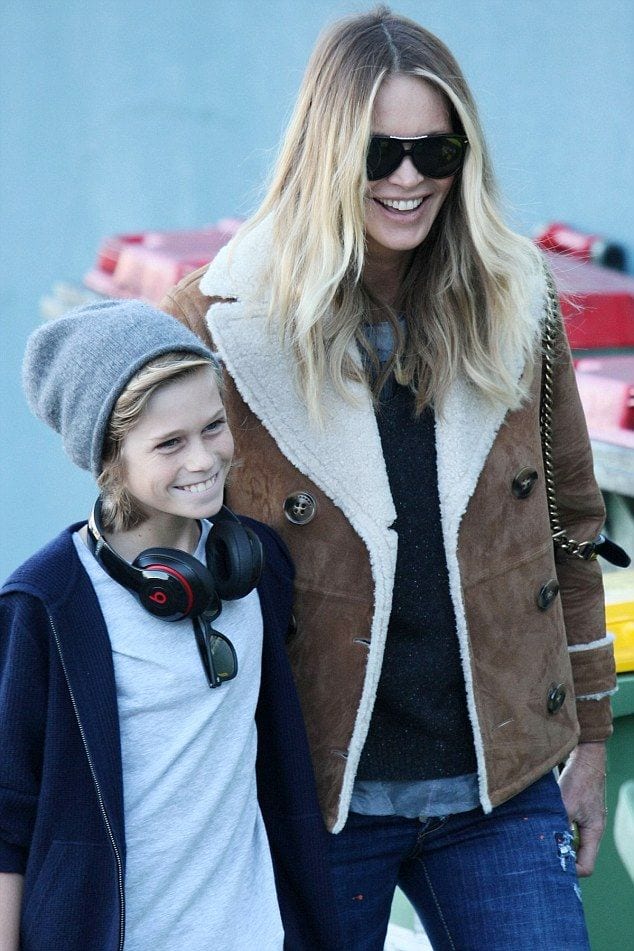 Back in the time of the Romans, the Aurelii were an elite group of families.
Aurelius was the male singular version of the name, and it's also the name of the youngest son of Australian supermodel Elle Macpherson.
Parents: Elle Macpherson
7.) Royal Reign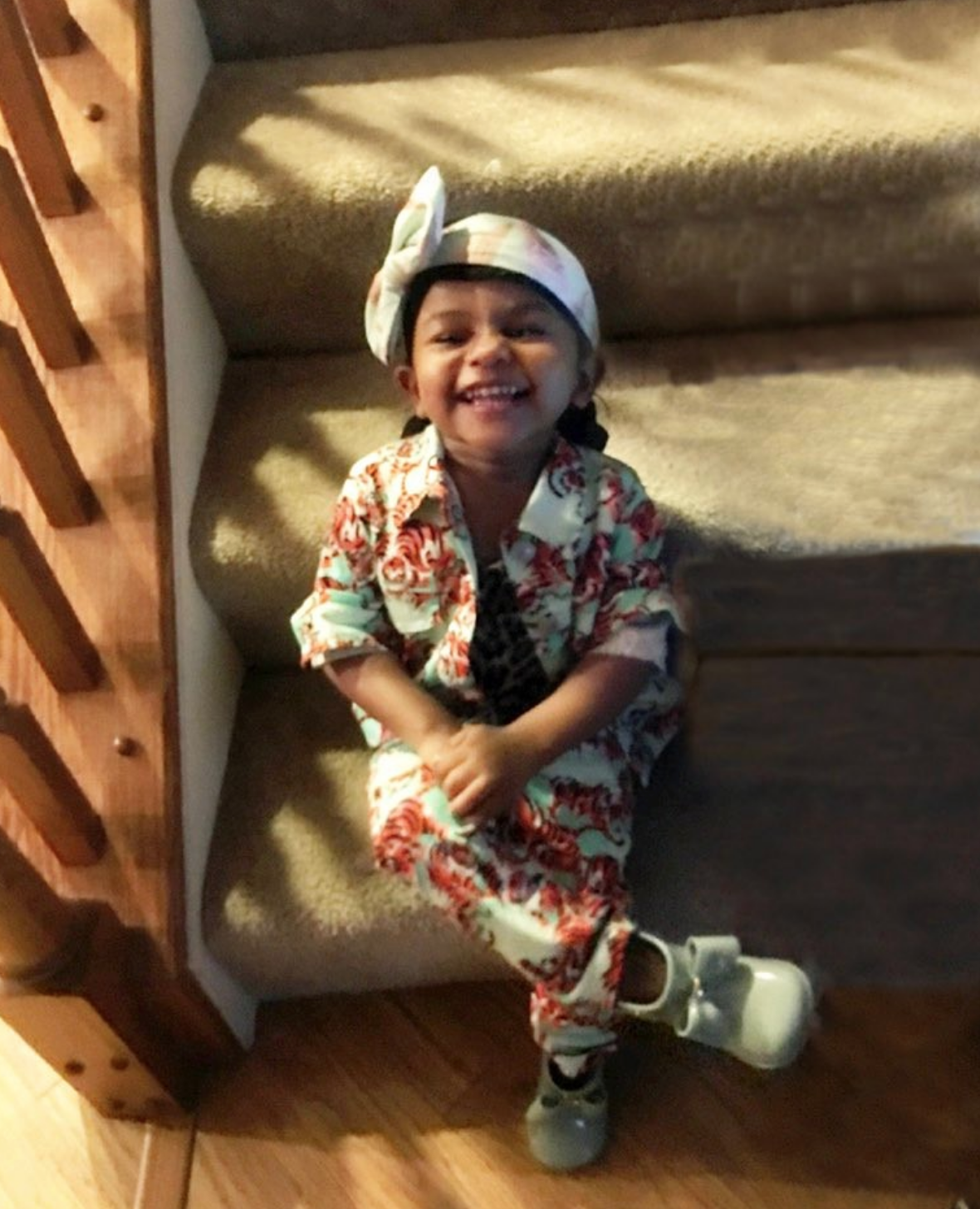 Lil' Kim picked this word name combo for her new daughter.
Royal is an old-school boys' name, but pairing it with Reign just gives it the feel of a Prince cover band.
Parents: Lil' Kim, Mr. Papers
6.) Future Zahir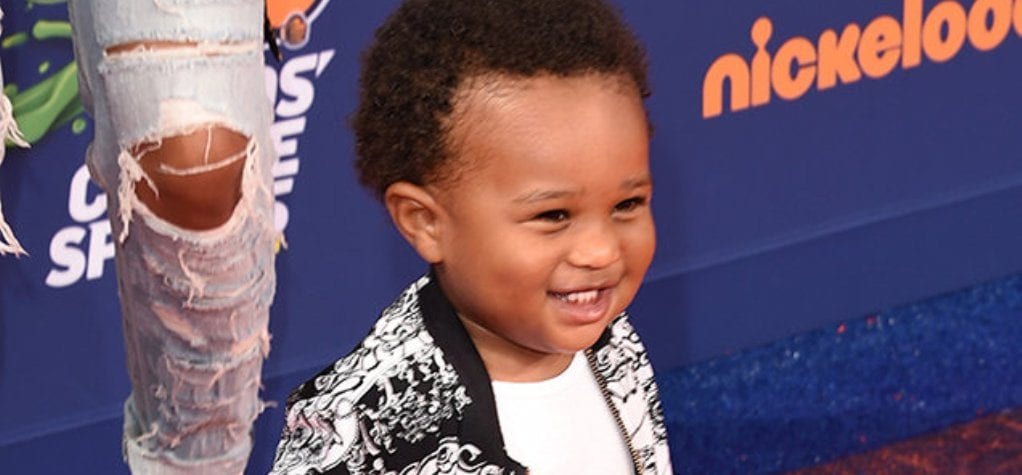 Yes, it's a "family name," as Ciara's rapper former fiancé Future picked the moniker for his stage name.
That doesn't mean you should name your child that!
Parents: Ciara, Future
5.) Denim
The names of clothes aren't good names for children. Same with Denim.
Parent: Toni Braxton
4.) Banjo
This is probably the worst musical instrument to name your kid after.
The next one would be "tuba."
Parents: Rachel Griffiths and Andrew Taylor
3.) Sage Moonblood
Sage is a beautiful name, but why Moonblood?
It sounds like a weird superhero that they tried to make cool.
Parent: Sylvester Stallone
2.) Pirate
The Korn frontman decided to name his child the weirdest name ever.
If he wanted to name him after a famous pirate, that would have been better.
Parents: Jonathan Davis and Deven Davis
1.) Harley Quinn
Why did he decide to name his daughter after a Batman villain?
Doesn't he want his daughter to grow up and be good?
Parent: Kevin Smith
If you want more celebrity goodness, click the next button to see the best celebrity autographs.